Welcome to your MBV Teamwear ordering site!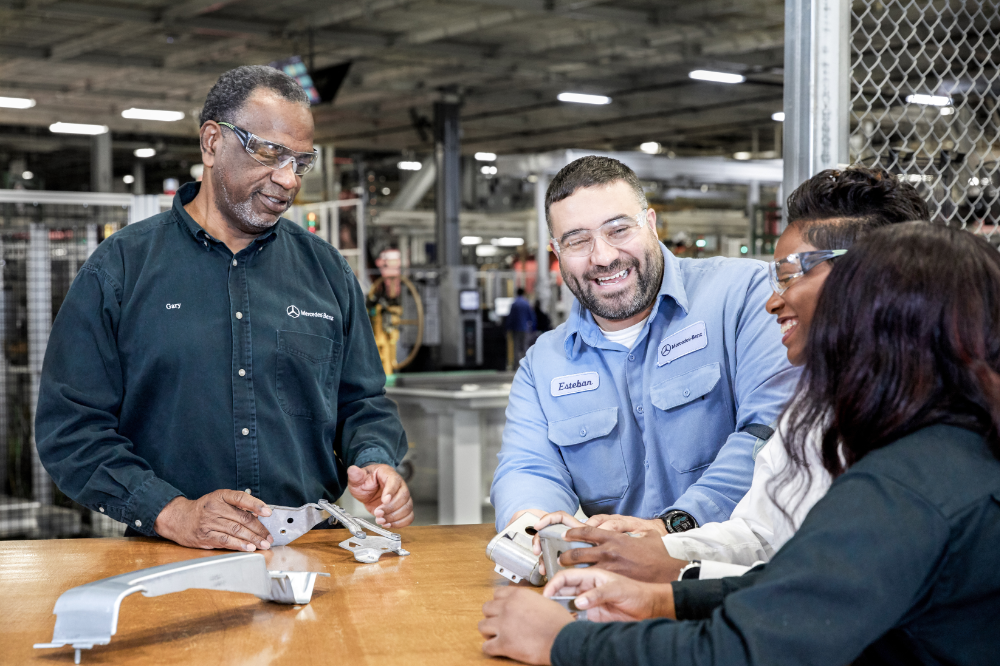 New Teamwear Program Guidelines 
 Store Credit of $125 to replace the 5 items provided by the company 
     >   Allotment does not roll over to the next year  
     >   You can buy items all at once or one at a time throughout the year, until you reach $125
As a reminder, Gift Shop items are NOT ALLOWED to be worn on shop floors and are only allowed to be worn outside of work hours. Gift shop items DO NOT replace Teamwear items. Additionally, employees are not permitted to use Teamwear Alottment funds towards the purchase of Gift Shop items.
.
Teamwear Store Hours:
Tuesday's at 5:30 am – 8:00 am; 11:30 am – 4:30 pm
Thursday's 11:30 am – 4:30 pm
You may order in person or online and pick up your orders at the MBV Teamwear store.
Need login assistance? Your username and password will be your 6-digit MBV Employee ID number.  This number can be found on your MBV paystub. 
If you have any questions about logging in to our website, or for any other order inquiry questions, please feel free to submit a ticket to our helpdesk. 
Select "Teamwear Store" for your annual allotment or to purchase any additional items directly. You will be able to use your teamwear wallet amount of $125 on the checkout page once you have added your items to the cart. For questions regarding the new Teamwear policy, effective September 1, 2020, please visit our FAQ page or reach out to us directly at [email protected].
Select "Gift Shop" to purchase any gift shop items directly out of pocket.
We are are available to answer any questions you may have during our on-site hours Tuesday 5:30 am – 8:00 am or 11:30 am – 4:30 pm and Thursday from 11:30 am – 4:30 pm at the Teamwear Store. You may also complete a Feedback Form to submit questions or concerns to the Store Manager including help logging into your account.